Summer is officially here! With every new season, comes a new set of trends. Some are lucky enough to get carried into another season or year, and some aren't. Here are a few trends that took over Summer 2011, but sadly have to "sit the bench" for Summer 2012.
1. Feather Extensions
These guys were in every fashionable girls hair all last summer and fall. But lucky for the birds, they aren't that much of a hit this year. Dip dye and rainbow highlights have slowly but surly taken over the hair section of trends for the summer.
2. Harem Pants
These controversial pants only had two minuets of fame. Unless you have legs like Rihanna, these are tough ones to pull off. Love these pants? Don't worry, they aren't 100% off the racks! To be honest, men are slowly stealing this trend from us, which may be even more controversial than the pants themselves! What are your thoughts on this?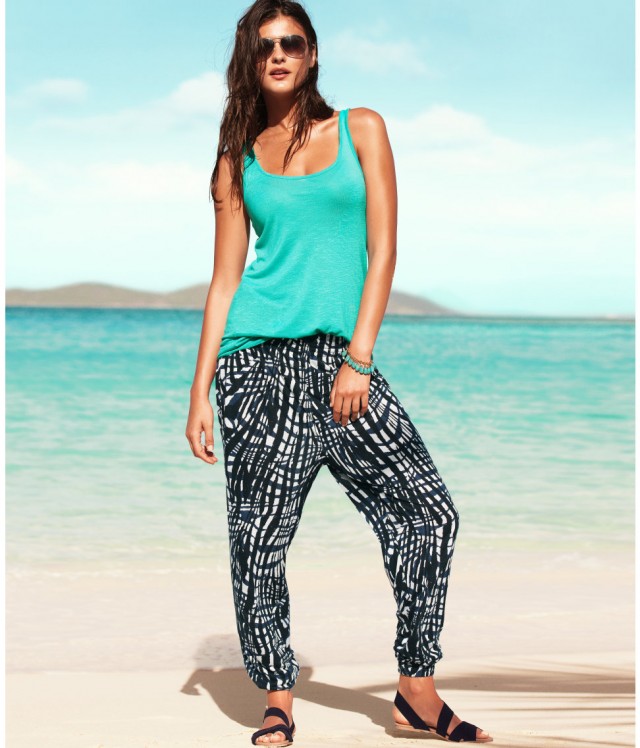 ♥ $17.95 h&m
3. Ombre
This hair trend is by no means done, but it is starting to faze out. More and more women are actually heading to the salon to get their last year's ombre covered up.
Trends, they come and go, and sometime repeat themselves. What's a trend you hope never comes back? Ripped jeans, butterfly clips, Monroe piercings… Let us know in the comments below!