It's officially graduation season! For all you almost grads, congratulations, it's a big accomplishment. But what are you going to wear? If you're about to graduate from college, your big day is literally right around the corner. If you're about to graduate from high school, you still have a solid month and half to think about it, but time is running out. So get your custom essay services done now so you can shop for your graduation dress this weekend.
Traditionally, graduation dresses are short, casual and light in color. That way it won't be exposed under your cap and gown. Below are our top picks for your special day.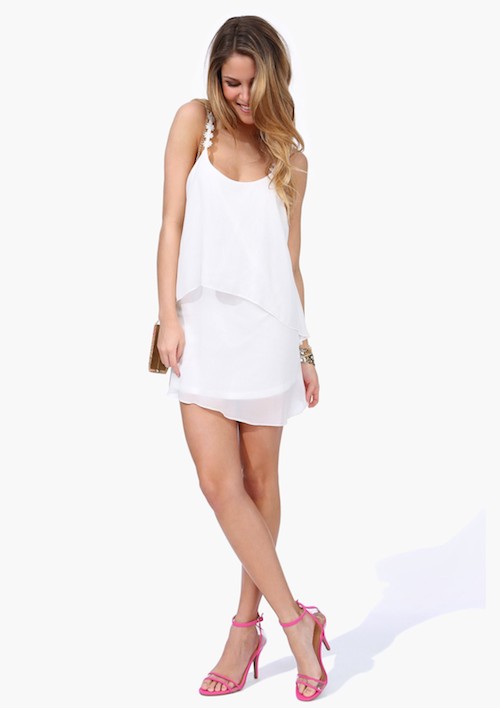 Lola Dress: $32.99 via Necessary Clothing
Chevron Dress: $34.97 via Shop Priceless
Lace Dress: $46.00 via Shop Riffraff
Beige Dress: $16.00 via Heavenly Couture 
Floral Dress: $36.99 via Necessary Clothing
Coral Dress: $48.00 via Shop Sosie
White Dress: $55.00 via Boohoo
Chiffon Dress: $24.80 via Forever 21
Cream Dress: $39.95 via H&M
Blush Dress: $68.00 via E's Closet
Color Block Dress: $94.99 via Darling
What are you going to wear to your graduation? Let us know in the comments below!