Prom, homecoming, and other popular dances are right around the corner for many high school juniors and seniors. And even though we're still smack dab in the middle of a brutal polar vortex, many have already started dress shopping for their April/May dances.
If this sound a bit like you, you may want to consider getting your dress inspiration from your favorite celebrities. Stars like Jennifer Lopez, Dakota Johnson, Anna Kendrick, and Zoe Saldana wowed the crowd on the red carpet for the 2015 Oscars.
Sure, their dresses were custom-made by the world's most famous designers — but that doesn't mean you can't get a similar look for less. Below are our six favorite gowns from last night's Oscars, and how to re-create the looks for less:
1. Anna Kendrick
Anna's coral Thakoon gown was classy, and the style will be very easy to find at an affordable price. Just see for yourself…
$99.00 via PromGirl
$119.00 via David's Bridal 
2. Jennifer Lopez
J-Lo's deep-v gown complemented her skin tone perfectly. If J-Lo's gown was your all-time favorite, consider the dress from David's Bridal below. It's not low-cut, but who wants to worry about a deep-v neckline when your goal is to dance the night away?
$199.00 via David's Bridal
3. Zoe Saldana
Zoe looked timeless and elegant in her blush gown. For a similar look, turn to Loverly (they just launched their own dress collection!), PromGirl, and Little Mistress.
$198.00 via Loverly
$159.00 via PromGirl
$170.00 via Little Mistress
4. Dakota Johnson
Fifty Shades of Grey star, Dakota Johnson wore a simple red gown for the 2015 Oscars. Even though the gown was simple, the color made it stand out. If you're thinking about going red for prom, consider the dresses below:
$44.00 via Boohoo
$129.00 via Little Mistress
$149.00 via PromGirl
5. Jenna Dewan-Tatum
Jenna Dewan-Tatum's Zuhair Murad gown in white was absolutely gorgeous! Many people avoid white and ivory for dances, but you should totally embrace it this year.
$66.50 via Missguided
$120.00 via ASOS
5. Chloe Grace Moretz
Chloe's printed Miu Miu gown was extremely unusual and fit for a queen. If you want to be daring, consider wearing a printed gown for your dance or black-tie event. You'll definitely get double takes!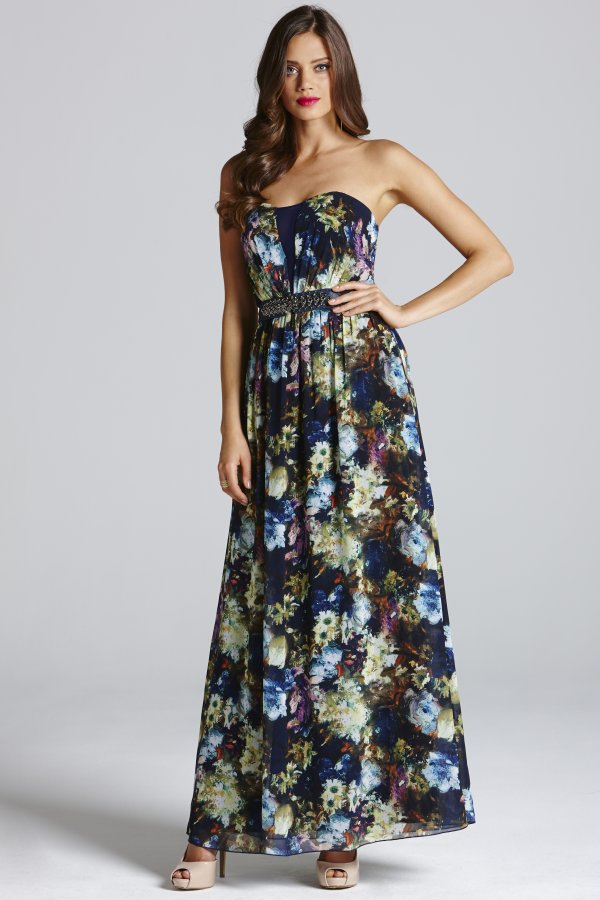 $125.00 via Little Mistress
6. Scarlett Johansson
Green seemed to be the color of choice for many A-listers last night. America Ferrera, Emma Stone, and Scarlett Johansson all walked the red carpet in gorgeous green gowns in different shades. And out of the three, Scarlett Johansson's Versace gown was definitely a fan favorite.
When it comes to prom, many go for vibrant and pastel colors. To stand out, we think you should go green, and a darker shade may be just the color you should go for.
$68.00 via LuLu*s
$139.00 via David's Bridal
What was your favorite look from the 2015 Oscars? Let us know in the comments below!