This winter has been so unbearable for me this year. I love New York, and I have called it home for over seven years, but every year I just want to escape to a warmer place. I just want the warm sun shining on my face all day, every day. Hopefully that will be my reality someday. Until then, I just have to deal.
Despite it being winter, February was pretty mild temperature wise. We actually had a day where the temps neared 70 degrees! That's probably not a good sign from Mother Nature, but it was definitely a nice treat considering January was extremely cold. On Valentine's Day, the weather was beyond beautiful (it wasn't 70 degrees, but it was close to 50 degrees). I was able to walk to my favorite coffee shop sans coat! I was feeling so good about my newly colored hair and my pop of red, that I asked my co-worker to snap a few photos using her iPhone x. Thanks, Gina!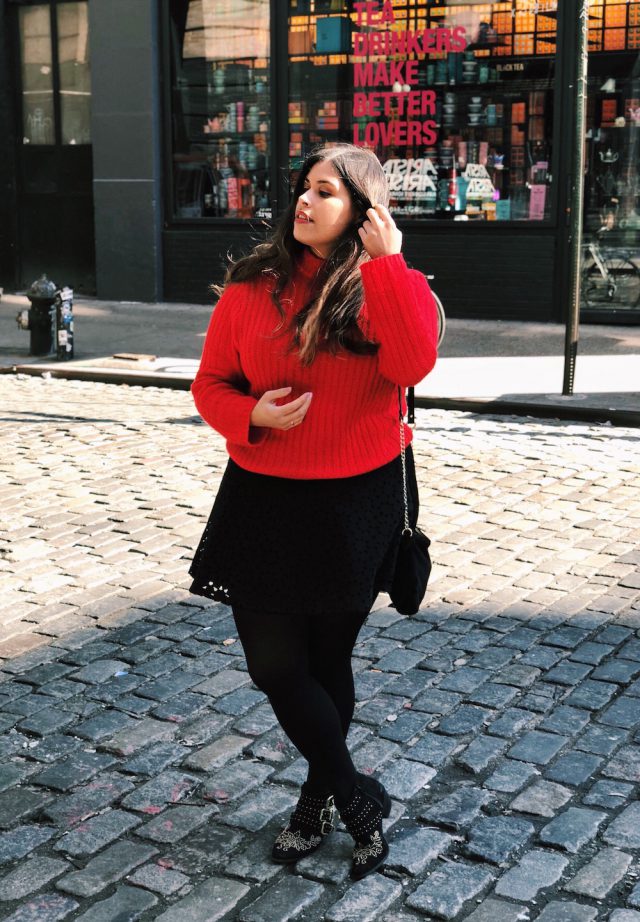 If you're ever in New York (or Philadelphia), you must stop at La Colombe. If you want something warm, you won't regret ordering their cappuccino. If you're in the mood for something iced, order the draft latte.
What do you usually wear on Valentine's Day?