More people are wearing yoga pants than ever. However, it's not because more people are doing yoga. It's because yoga pants are an easy fashion staple for anyone's wardrobe and they are so so comfortable. As a market, yoga pants exceed $48 billion in the United States alone
Yoga pants are like the Swiss army knife of fashion: You can use a single pair of yoga pants to create many different looks. But to wield the power of yoga pants, you must know how to create a look that meets your needs.
Here's what you should know about wearing an outfit with yoga pants: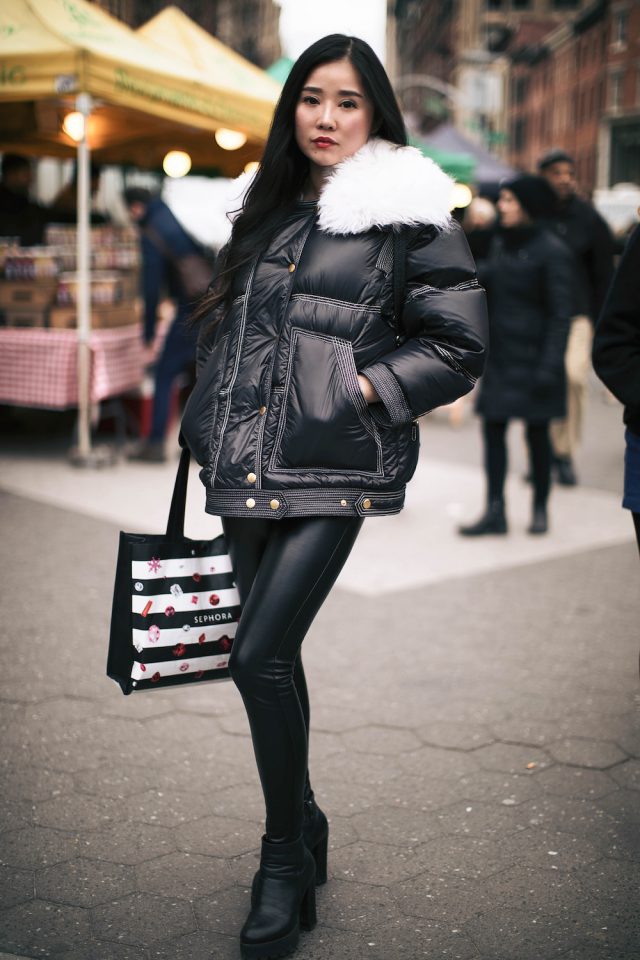 Yoga Pants and Panty Lines
You can't just wear yoga pants all willy nilly. A minor mistake could result in embarrassment. Embarrassment can ruin even the hottest outfit for you, so listen carefully:
If you want to know how to wear yoga pants, be mindful of your underwear situation. Yoga pants are form-fitting, so if you wear basic panties, the panty lines will show. Instead of panties, wear a thong or seamless underwear. You can also wear bikini bottoms that offer full coverage. If all else fails, go commando.
Avoid Accidents
Warning: Yoga pants can be deceiving. Some pairs become more translucent when stretched. Test out the translucency of a pair by doing a squat test. If you can do a squat without your butt becoming visible, the yoga pants are good enough to wear.
Don't wear yoga pants that are too stretched or threadbare. The last thing you need is for your pants to rip in public.
Casual and Comfortable
Yoga pants fall into the athleisure category. They're also really comfortable. That's why yoga pants work well with casual looks.
Wearing yoga pants with an oversized T-shirt/sweater and flip flops might seem like something you'd only wear around the house. Nonetheless, this is a casual and comfortable look you can wear in public.
If the weather is warm, wear a tank top with short yoga pants and Tatami sandals. The combination will show off your figure. It'll also help you stay cool.
Fun and Flirty
Feeling flirty and fun? Wear these outfits with yoga pants when you're out on the town or going on a date. Add yellow to make your outfit pop. Combine a pale yellow crop top with green yoga pants and rope wedges to stand out in a crowd. Yellow is very "in" right now, so you'll light up the whole room with this look.
Red will make your date swoon. Wear black yoga pants with a red off-the-shoulder top and red or black ballet flats.
Pairing a solid pink halter top with print flare leg yoga pants is perfect for a sunny day. Halter tops draw attention to the top of your body. This outfit will make the cutie at the coffee shop finally notice you.
Yoga Pants In The Workplace
Whether or not you should wear yoga pants at work is a controversial subject. Some fashion experts say yoga pants clash with professional outfits. However, many other fashion experts claim you can wear yoga pants to work. So if you're willing to take on a fashion dare, here's what you should do:
– Stick to yoga pants with solid and neutral colors. This includes black, gray, brown, cream, etc. You can also pull off burgundy, navy blue, or dark green yoga pants.
-Make sure you wear a top that goes past your bottom. This is especially important if there's a logo on the waistband or bottom of your yoga pants. You must conceal all logos to make yourself look professional.
-Pair brown yoga pants with a green tunic. Add a belt to make the tunic more form-fitting. If you wear gray boots or sandals, this outfit will help you give off major earth goddess vibes.
-Wear a long button-up shirt with a blazer and flare leg yoga pants. Add loafers to complete this professional look.
Yoga Pants As Leggings
You can rock yoga pants in the same way you'd rock leggings. They're just as comfortable. Plus, yoga pants offer more warmth. 
Yoga tights are perfect for wearing yoga pants as leggings. Yoga tights also good to wear with crop tops, tube tops, and other fun styles. They emphasize your body shape more. If you wear a dress with yoga pants underneath, nobody will notice you aren't wearing leggings.
Dressing Up Yoga Pants
If you want to know how to dress up yoga pants, take a look at your dressy tops. If a dressy top covers your bottom, you can wear it with yoga pants to fancier events. As noted earlier, there's always the option of wearing an actual dress with yoga pants as well.
A dressy tunic top gives any outfit a classy flare. That includes an outfit with yoga pants. Add a belt to emphasize your figure. Wear a purple babydoll shirt with short, gray yoga pants. Pull this outfit together with a black cardigan and a delicate scarf. Throw in some metallic sandals, and people will think you're royalty.
Bohemian Babe Chic
You, too, can mellow out and pull off boho chic with yoga pants. Bardot bell sleeve shirts are bohemian fashion staples. Wear one with yoga pants and rope sandals when you go to an art show or concert.
Wear short yoga pants with a flowy embroidered top, gladiator sandals, and a sun hat. You'll look like someone who came right out of Coachella. 
Rock The World With Your Yoga Pants Outfit
In 2015, Montana state representative David Moore proposed a bill to make wearing yoga pants illegal. Your yoga pants outfit might be controversial to some, but it sure does look stylish to many others!
Fortunately, the House Judiciary Committee rejected the bill. Some people simply can't handle the power of yoga pants. That's because yoga pants take your outfit to the next level. Upgrade your style⁠—check out more fashion articles. You'll learn how to look and feel better than ever before.
Do you like wearing yoga pants and leggings? Let us know in the comments below!