Have you ever come across a dilemma of whether to become a doctor or to become an illustrator? Or have you ever heard of florist certification courses? These are some of the career options one might consider and others might not. Careers in various fields including creative abilities need a lot of imagination along with practical skills.
Originally, making a career in a creative environment or acquiring a job in a similar domain requires the creation of art, be it any form of art. If you are a creative person, you must read this list and acquaint yourself with some of the best career options to consider.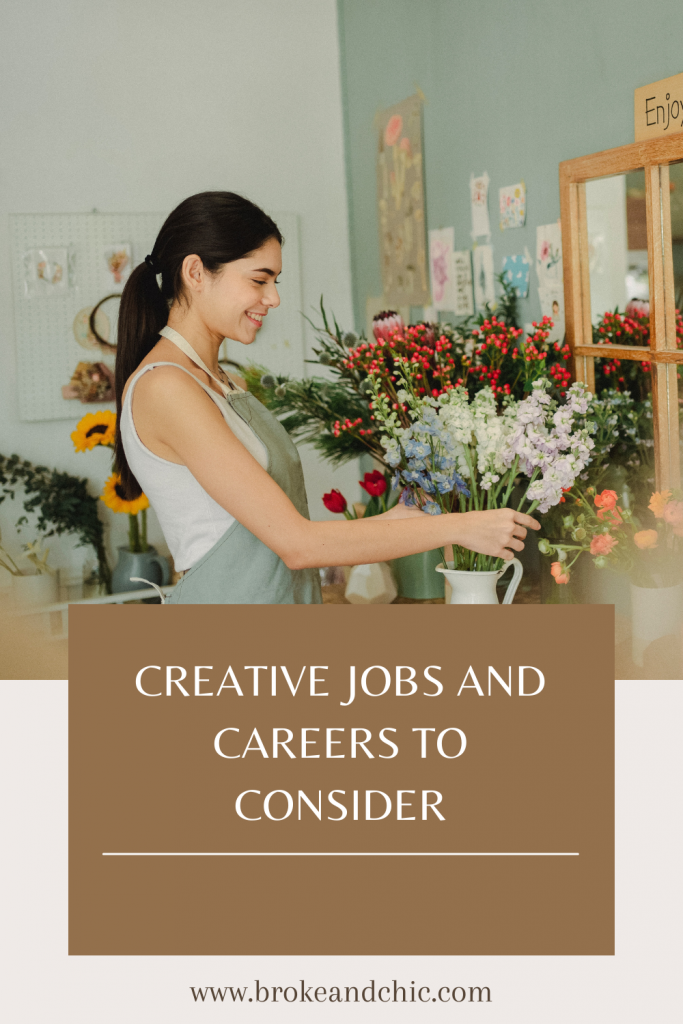 Factors to Consider for Creative Jobs
Creative jobs are structured with multiple features and these are the reasons that inspire people to stay in the field. These factors include:
Team Collaboration
Careers in creative fields usually feature team collaborations, brainstorming sessions, and various methods of problem-solving to tackle new things.
Flexibility
Creative jobs are often individually led and the professionals are self-employed. Thus, these career opportunities involve a lot of flexibility.
Recent Trends
A creative professional has to be thoughtful about implementing new ways. He/she must possess new thinking skills and an ideal attitude to accept new trends.
Best Career Options for Creative People
Performing Artist
If you love performing arts, a career as a performing artist is a great option. There are many types of performing arts, but first, you need to learn their basics. If you want to pursue acting, learn it with the best degree courses available from APAC Performing arts school, here, you'll also get the opportunity to learn with International performers. So, whatever your passion may be, there are likely dozens of opportunities available to you as a performing artist.
Illustrator
An illustrator is responsible for creating artworks such as books, comics, magazines, and other publications. They also have to design children's books, medical books, and marketing materials for various firms including magazine publications.
Journalist
Journalism is again a creative opportunity for the ones who are keenly interested in writing and covering news. Journalists usually cover news and information for digital, print, and television. Several positions here include print journalists, online, on-air, creative writers, reporters, and many more. 
Interior Designer
The main role of interior designers is to work on home decor or lay out the plans for business, industrial spaces, and houses as well. They also have to work with computerized programs, sketch, and understand the preferences of customers taste as well. Interior designers have to be well versed in the functions of budget, space, and aesthetics. They can also work with building professionals and architects to design the home with elegance and perfection. They can be a specialist in specific spaces including bathrooms, kitchens, commercial spaces, and lobbies.
Makeup Artist
Applying makeup is actually a work of art, however, people may consider it. Makeup artists have started earning huge in today's generation as it is a trending career option. Transforming faces to make an appearance look amazing is a work of talent. They use products to highlight the faces and enhance skin features to add beauty to the face.
---
Creativity is the best route to success. Anyways, career prospects are something that always remains in our minds and creates a perplexing situation. Often, jobs in the creative field require time and dedication and this time exceeds other job roles as you are on the verge of getting into art and aesthetics.
Read more: