I'm loving the off-beat lipstick color trend and am hoping it takes over. Doe Deere of Lime Crime Cosmetics really got it right!
Buying the real thing is clearly better, but if you don't live near a Space.NK to try it on, don't like ordering on-line, or just don't have an extra $20 laying around — This is my tutorial.
The Wonderful World of Lime Crime Cosmetics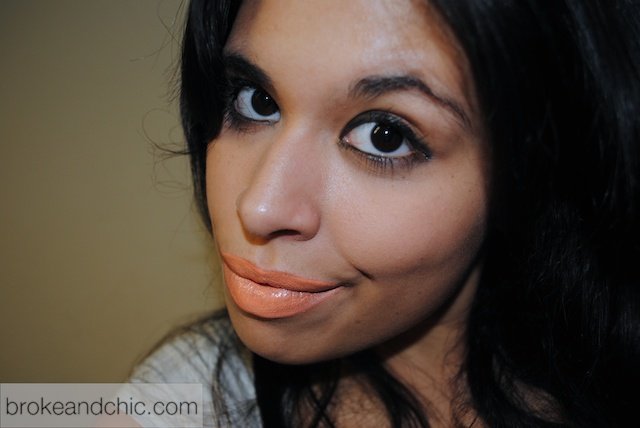 Lady Gaga is wearing D'lilac, Ke$ha is wearing No She Didn't, and I'm wearing Cosmopop — all by Lime Crime.
Below is a sample of some off-beat lipstick colors from the Bloomingdale's in Soho. The first row is Lime Crime and the second row is MAC. I absolutely love the blue!
What You'll Need
Eyelid Primer (preferably e.l.f. since it's only $1)
An eyeshadow color of your choice (I used a blue and a lime green from an e.l.f. eyeshadow palette)
Directions
Apply eyelid primer to lips like you would a lip gloss
Wait about 30 seconds for it to dry
Choose a vibrant eyeshadow color
Apply eyeshadow to lips as you would your eyes. Applying about 3 layers does the trick.
You just created your own off-beat lipstick color!
Examples
Let us know in the comments if you gave this tutorial a try!