Our bathrooms are one of the most important rooms in our homes. They're serene sanctuaries, the site of many splashy playtimes with the children (and sometimes disagreements between siblings), plus a place where you can do your 7-step skincare routine in peace before slipping into bed. So it's no wonder that, every so often, we turn around and find these rooms looking a little tired and in need of some TLC.
What can you do, though? There are plenty of options from which you can pick, depending on your budget and what available time you have to make such improvements. These are just some ideas to get you started: 
Add Mirrors
Bathrooms can be some of the smallest rooms in our homes – so, by using mirrors, you'll create the illusion of a lighter, more spacious place. Using long or tall mirrors will work to exaggerate the size and feel of your space, so opt for what shape mirror best suits the area that's available to you.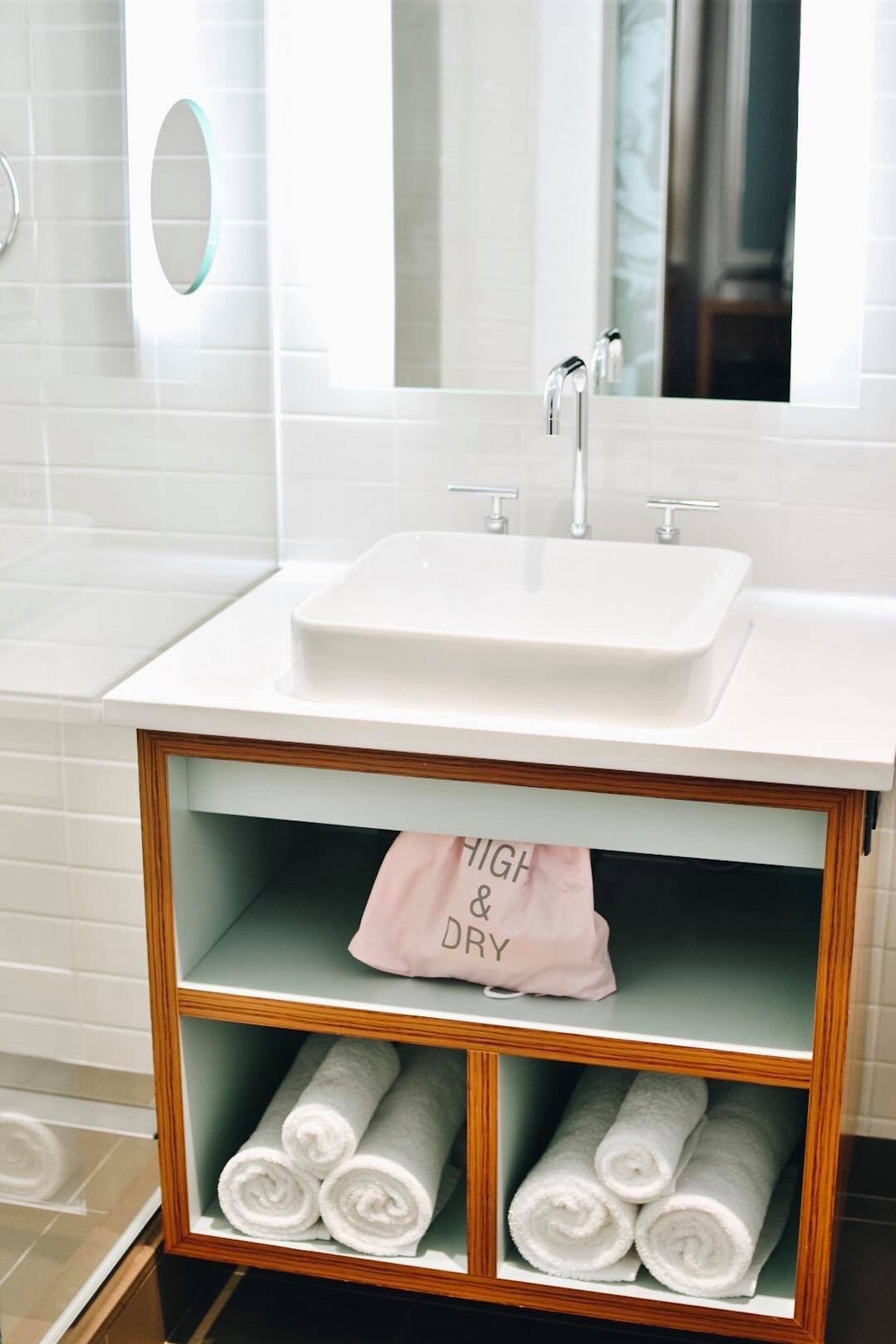 Declutter and Use Storage Containers
An easy way to improve your bathroom is to declutter it. This means, for instance, getting rid of any old, scratchy towels and donating any unused bath and body gift sets that you don't want (just check their expiration date first).
Once you've done that, you can start making the most of your space. There are many different storage solutions available to use in your bathroom, so have a look around.
Upgrade your Fixtures
If you're still using the same showerhead that came with the bathroom years ago, then you might want to think about replacing the fixtures. A new showerhead can transform the look of a bathroom – and you could replace other worn-out fixtures, plus those that are stained or rusted.
If everything is looking very tired and worn, then you may wish to renovate your entire bathroom. Using bathroom designers such as Beautiful Bathrooms of Letchworth means you can redesign your space, add items to your current bathroom, or even include accessible bathroom equipment – depending on your needs.
Make a Statement with Tiles
If you're doing your floor, then you can go for patterned tiles and have a stylish geometric look under your feet. If you're looking to retile your walls as well, then use a plain tile (rather than a patterned one) and use one of the accent shades from your floor tiles to create a cohesive look.
Subway tile is currently trending when it comes to bathroom design, since it's white, it goes with everything.
If you're a renter, re-tiling your bathroom won't be an option for you. However, there are removable tile stickers you can buy that look just like the real thing. You'll be able to easily remove them once your lease is up.
Paint Your Walls
If your plain white walls have already lost their appeal, you could spend a few hours with a paintbrush and add some playful plum tones or the rustic charm of olive hues to your bathroom. By having the option to paint, you can then improve your bathroom as often as you wish.
You don't even have to paint it if you don't want to. You can use self-adhesive wallpaper to create a new look. You can also add stunning elements to your bathroom using accessories with similar shades.
What affordable options do you do when a room in your home needs an upgrade?