After a year spent staying home, cancelling plans and staring at the wall for something to do, couples might well be hoping they can make the year 2021 a year to remember. If your relationship has grown stagnant and you are wondering how you can shake things up in the next year, you have come to the right place.
In this guide, we are going to explore things that couples can do together that will help to put an end to a year of Zoom happy hours and family quizzes. These are just some of the lesser talked about things couples can do to spice things up in the year ahead.
Get your relationship back on track and reignite the flame that may have gone out during a year spent working from home with zero social life.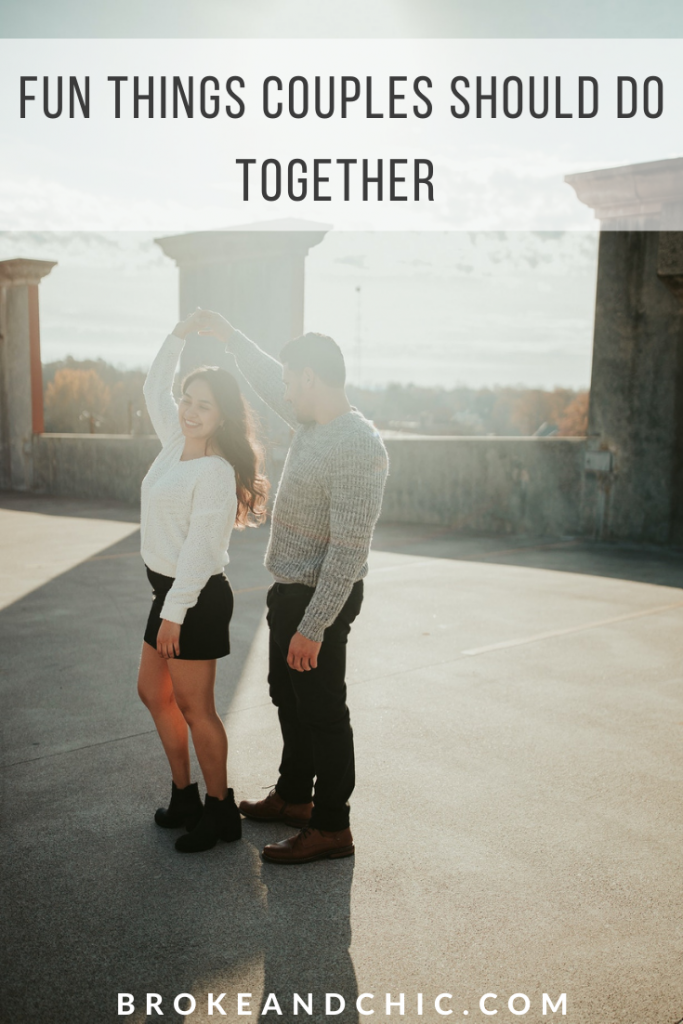 Plan a Trip
Who cares if you can even take the trip yet, planning it will get you thinking about your future together. 2020 vision has left a lot of us feeling devoid of imagination and dreading the future.
Order a takeaway, split a bottle of wine and start trawling holiday websites for amazing deals. You'll learn a lot about each other along the way. And if you actually get the chance to book and take your trip, you'll have the chance to create some new memories together.
Cook a Meal Together
Oh yes, another meal, but make this one special. Cooking a themed meal one night a week can give you a break from the monotony. You could take a trip to Japan for sushi night, head to Mexico for taco night, or enjoy some sunny Spanish culture with a tapas night.
This meal will be better than all the other meals you've enjoyed together this year because it will be a conscious effort to try something new.
Broaden Your Cultural Horizons
You probably think you've exhausted everything Netflix has to offer. So it's time to shake things up and enjoy something you wouldn't normally reach for. If you're looking for inspiration in the bedroom, you could watch a "sort of raunchy" movie together. Or you could set yourself a challenge to watch the best movies of all time. The rule is: whatever you would normally watch, try something new.
Make New Memories
A lot of us have been feeling like life has been stuck on pause, so it's time to start making new memories again. You don't have to go far or experience different cultures to create new memories with your partner. Go camping, have a picnic in the park, climb a mountain or visit a farmer's market.
These are all inexpensive and fun activities that can help to put a few more chapters in your story.
Learn a New Hobby Together
Learning something new makes you vulnerable, and this is exactly why couples should do this together. Get as far outside of your comfort zone as you can get and then learn something new while you're there. Try taking a dance class, get on a horse, learn how to rock climb together or take a woodworking class. You might both absolutely hate it, but you could also find it very fun.
You might never do it again, or you might find your new favorite couple activity.
Create Something Together
Decorating a room together can be a really fun activity to try as a couple. Even if you have no DIY experience, you can learn all of the tricks of the trade from online tutorial videos. And when you're finished, you'll have a fancy new room to relax in and enjoy.
Popular home makeover options include turning your bedroom into a relaxing sanctuary of calm, creating a space for socialising in your garden, or turning that box room into a bright home office.
Spend Time Apart
If you've been isolated together for the past year, you might be ready to spend time with friends, family or alone. Don't be afraid to ask for time apart, just make sure you're clear why you're asking for. If you just want some time to catch up with friends, don't make your partner panic by saying you want to spend some time apart.
By spending time away from your partner, you'll have the chance to miss them, so that when you're reunited it will be that little bit sweeter.
*Photos by Juan Vargas