Women who are fashion-wise know that a piece of jewelry, bag, or shoes can change the overall look of an outfit. One little tweak with an accessory can completely change the theme of your clothing.
For anyone who wants to upgrade their accessory game, the following can make you look great or subpar:
Shoes
The right pair of flats and heels can be versatile depending on what you want to wear. For example, black kitten heels can go with almost any outfit, while a plain flat shoe can be worn in a business casual workplace or during an afternoon walk.
The weather will determine what you decide to wear. January isn't a good time to wear an open-toed shoe for a ski trip, but they work great for an outdoor barbeque. The perfect pair of shoes depends on what you're wearing, as sneakers will ruin a formal dress, while heals in sportswear won't make sense.
Jewelry
Classic jewelry, like gold or luxury silver earrings, bracelets, and necklaces can complement most outfits, but they need to be paired with your skin tone, the color of your outfit, and the cut of the garment. For example, oversized jewelry works better with plain white or black formalwear but will look too chunky with floral prints. Don't wear too much jewelry, because it can look too busy and gaudy. 
Beware of cheap jewelry that can damage your skin, turn it green, or break quickly. Although there are a lot of rules for what jewels look better for what cut of a garment, stick with colors that complement each other. For example, if your outfit is green, wear neutral colored earrings, bracelets, or rings. As an alternative, you could go for something bold like orange. Blue tends to look great with green, as well.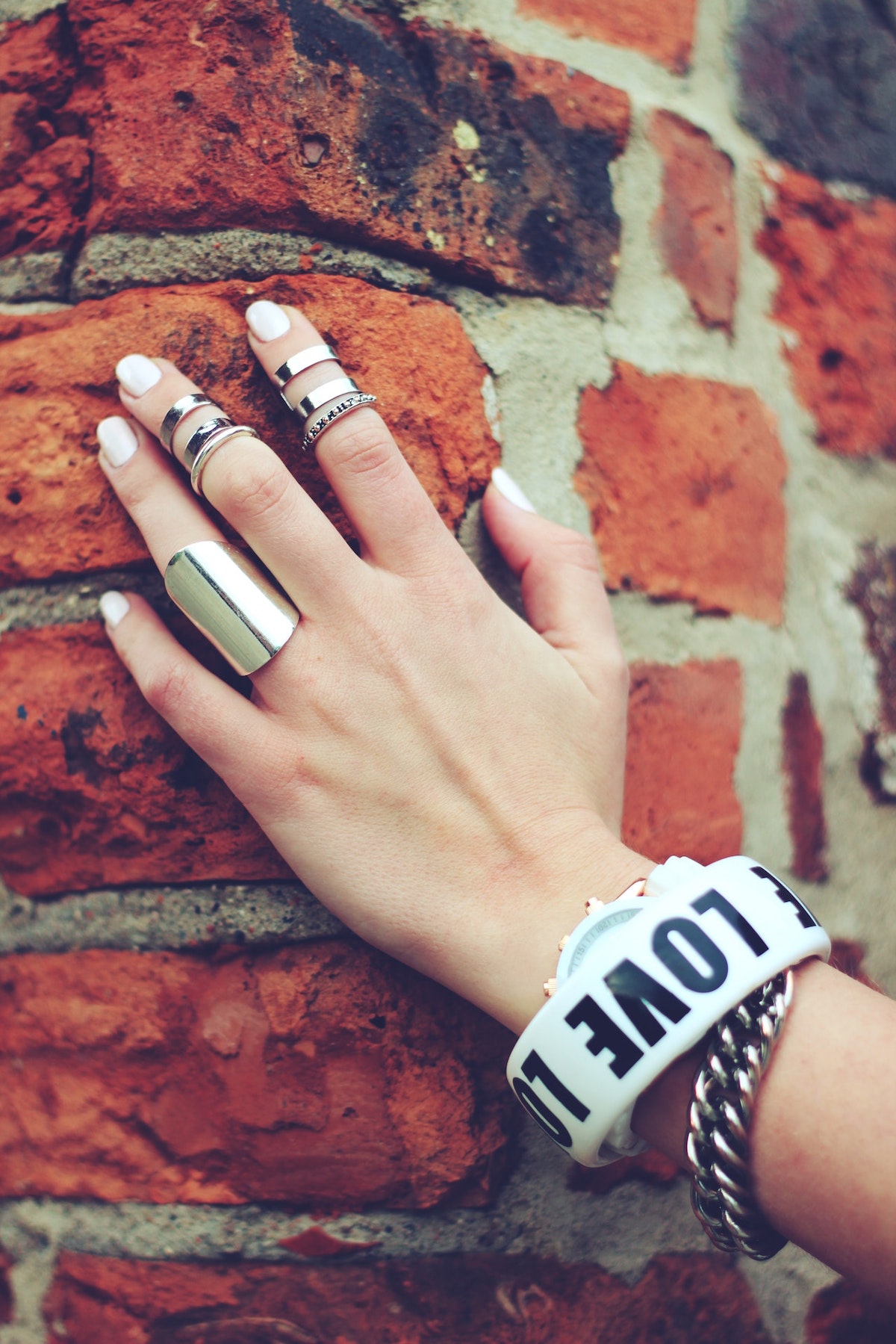 Purse or Wallet
While purses come and go out of fashion, their utility never does. Purses that are too small won't be able to hold everything you need, while one that's too big could be clunky and disrupt your movement. As a rule, a small clutch or purse is best if you're dancing, at a formal event, or have limited items to bring. For example, if you only need some lipstick, money, and a piece of ID don't bring a large bag. Large purses are great for a lot of running around if you have a car, or for airports. 
Swapping out a purse for a backpack can still be fashionable if you pick the right brand. Adidas, for example, has a sleek design with one of two colors on the bag and is considered to be medium-sized. While these are perfect for college or for a workout, they'll be inappropriate for formal attire. Purses, wallets, and backpacks don't have to be a designer. Good quality items can complement any outfit so long as they're appropriately paired.
What are your favorite accessories to wear? Let us know in the comments below!