We should all feel comfortable in our humble abode; however, when you have remained in a property for several years, it's easy to overlook the aspects that need to be upgraded or require special attention. We can become accustomed to our surroundings to the point that we no longer notice where renovations and adjustments need to be made to make the home much more attractive and practical for you and the interests of potential buyers who may be keen to purchase your home in the future.
In this guide, we're going to provide some useful tips on how you can easily boost the appeal of your home on a budget:
Revamp Your Bathroom
Although the bathroom is a room of the home where very little time is spent during the day, it is, in fact, one of the most crucial to keep updated if you're planning on putting your home on the market in the near future. Buyers are typically on the lookout for a modern kitchen and bathroom while on the house hunt, as they are the most expensive to refurbish. Therefore, giving your bathroom some small upgrades now and then could bring substantial interest and potentially add value to your home.
This doesn't necessarily mean getting rid of your existing fittings, but making small changes such as the tiling, flooring, and even checking the condition of the plumbing by professional local plumbers. They can make any necessary repairs, upgrade your system, and clean your drains to ensure nothing harms your ability to sell your home.
Revamp Your Kitchen
Aside from the bathroom, you can also boost the appeal of your home on a budget by giving your kitchen a makeover.
There are many inexpensive kitchen makeover ideas you can choose from the get-go. In fact, you don't need to carry out a major renovation project to change anything. For example, you can work with your existing furniture pieces to give your kitchen space a brand-new look. Fresh paint, a few potted plants, and a change of lighting are more than enough to revamp it, too. If you want to change your sink, it doesn't have to be costly. There are many budget-friendly ideas for replacing it. One of them is to make DIY concrete sink molds to create beautiful sinks for your kitchen. Whether you need them for dishwashing or other stuff, you can easily design one with the help of sink molds. This is one of the most unique ways of revamping your kitchen to improve your home's overall appeal despite your tight budget.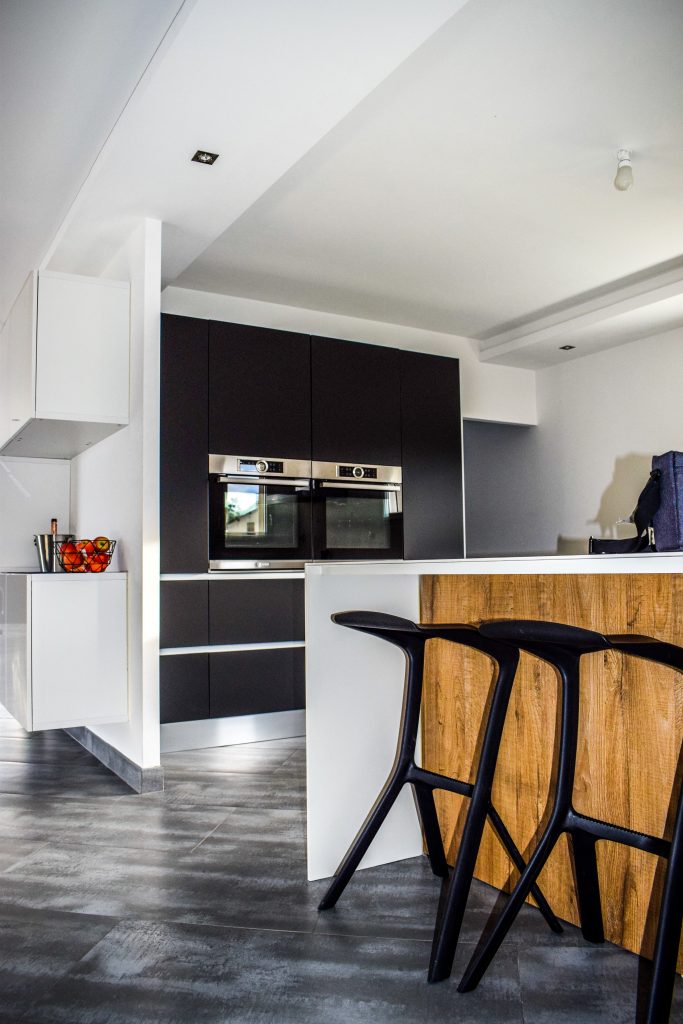 Freshen Up the Walls
A lick of paint can work wonders for instantly transforming a room. If you're hoping to stick to a budget, it would be much cheaper to carry out a DIY paint job, but it would be wise to watch how-to guides beforehand if this is your very first attempt.
If you're planning on selling your home, it would be best to stick to neutral shades as this will makes the room appear lighter and brighter, and you don't run the risk of buyers being off-put by loud tones if your home is on the market. Always use a tester pot before painting the entire wall as some colors can alter drastically depending on the natural light.
Spruce Up Your Front Door
The front of your property is the very first sight that visitors see when approaching your home, so you want to make sure it gives a good first impression. Doors can get scruffy very quickly – especially if they were painted many years ago – so you may want to consider how to make your door much more attractive to passerby's.
You could give it a fresh lick of paint in a brand-new coating that is designed to protect it from the elements, or you could completely change the style of the door if it is starting to look outdated or a little worse for wear.
To finish off, you could add shiny new door numbers and place potted plants in the entranceway to achieve a welcoming feel for your guests.
Read more: