First impressions are important and what you wear plays a large role in the impression you leave.  When heading to a job interview, the first impression you leave could be the difference between getting the job and not. Dressing correctly is vital and what you wear will vary depending on the work environment of the potential employer. 
Below are some tips on what to wear to your job interview based on the office culture:
Professional Business Attire
If the company you are interviewing for is company where formal business attire is required, you need to wear this to the interview. For men, this will be a suit with a suit jacket, trousers, a shirt and tie. A waistcoat may also be worn, but this should only be done with the right suit.
A luxury watch is also a bonus accessory, for example vintage rolex watches that have been passed down from generations. 
The suit you choose should be a dark colour. Cotton is the best materials even in summer and you should avoid linen because of the creasing. You need to avoid patterns on your tie as this can distract your interviewer and may be viewed as unprofessional.  
Women going to a formal interview will have a choice between trousers and skirts. If you choose a skirt, you should keep the hemline a finger above the knee. Black is often the best colour to choose, but you can also look at brown and navy.
In summer, you could choose a lighter plain colour, but patterns need to be avoided. If you want to add a splash of colour, you can do so with a scarf. If you choose to wear heels they need to be a sensible height and your blouse plain or with simple stripes. 
Business Casual Attire
If the company has a business casual dress code, it can be harder to determine what to wear for the interview. Business casual allows for interpretation where casual trousers and blazers can be mixed and matched. Men can get rid of their ties and shoes will also be less formal.  
There are some clothing items you need to avoid with this attire. You should not wear jeans, even black ones, no trainers and no t-shirts. It is generally recommended that you dress more formally than the average employee of the company.  
Casual Attire
If your interview is with a start-up, you should avoid formal business attire. These companies have a more casual dress code in general and you can wear more casual clothing. This includes relaxed-fit khakis, a nice shirt or dark-wash jeans.  
Both men and women can wear dark-wash jeans with a blazer. This is a trendy approach to your interview attire. A popular look for men at these interviews is a smart blazer with a t-shirt.  The blazer provides a professional edge to the attire while the t-shirt is more casual.  
No Dress Code
If the company does not state a dress code, it can be hard to choose which way to go. In these instances, you should choose what you feel confident in and what you assume the attire will be.  It is recommended in these situations that you choose business casual attire.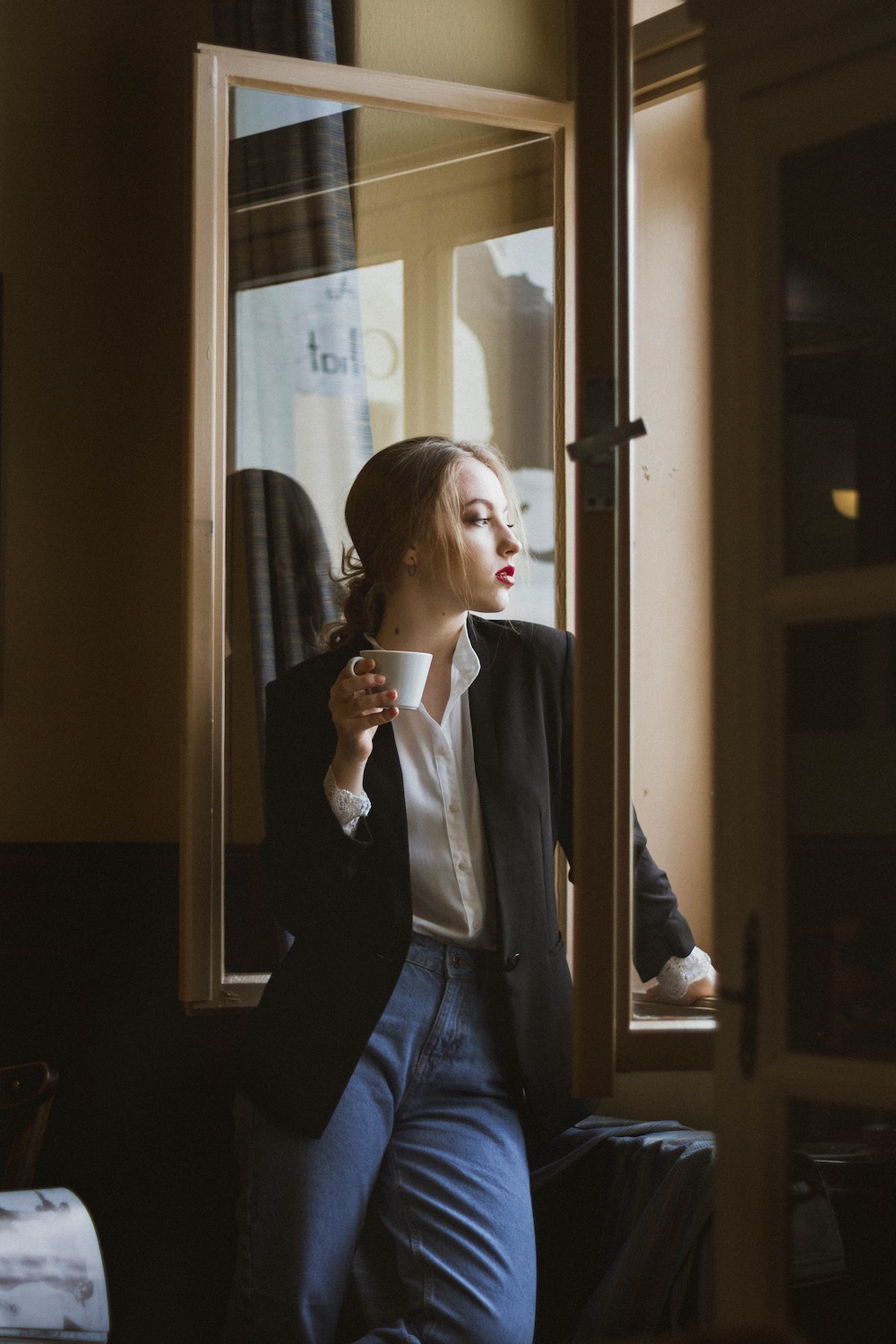 What you wear to a job interview can impact whether or not you get the job. You should keep your attire to the dress code of the business and dress more formally than the average employee. If you know you look good, then you might feel good about yourself and thus provides a confidence boost for your interview. 
Want more career advice?