Makeup can be a scary thing if you haven't had much experience. It doesn't matter if you're 13 or 50. It's never to late to learn the ropes. Just remember, makeup isn't beauty. It's just another way to express yourself!
Below are my beginner's recommendations (that are low cost) to get you started on your first makeup kit. Once you know what you like, you can invest in something more expensive. The more money you spend the longer it lasts. So if you decide you don't like bronzer, "throwing" away $2 sounds better than say $30.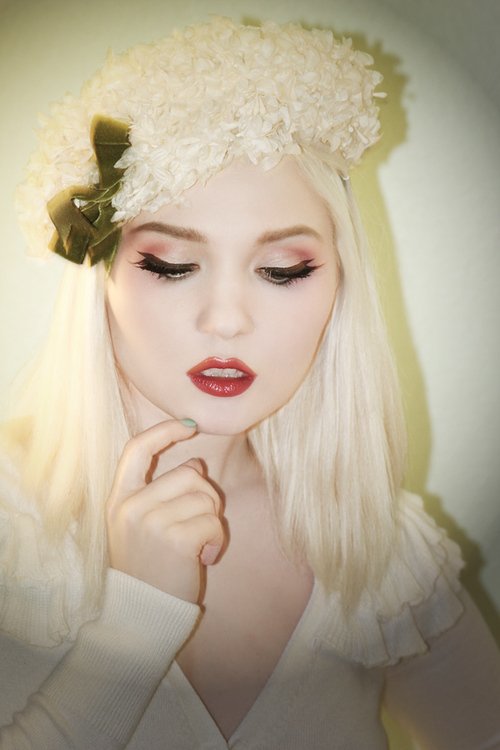 Urban Decay: Is an American cosmetics company from California. It's primarily sold in mid to high-end beauty stores, such as Ulta and Sephora. I love them for their highly pigmented eye shadows and eyelid primers. It's definitely rock star makeup! Unfortunately, it's $18 per individual eyeshadow, so I recommend going with one of their palettes. The Naked Palette for $48 has every neutral color you'll ever need. If you want the bright colors go with the Sustainable Shadow Box for $36. They are also 100% "cruelty-free!"
Eyes Lips Face: Also known as e.l.f. Cosmetics,  is an international cosmetics brand based in New York City. All of their products are under $5, making them my favorite cosmetics company out there. I'm in love with their $5 eyeshadow palettes, $1 eyeliner pens, $1 mascaras, $1 bronzers, and their $1 eyelid primers. They are also 100% "cruelty-free." You can find e.l.f. at Target, Kmart, Walmart, Dollar General, and of course on-line.
Rimmel London: Is a British based Cosmetic company that has some of the best mascaras I have ever used. My favorite is the Sexy Curves Mascara in Extreme Black ($7). I'm also in love with their 60 Second Nail Polish($3). It really does dry in about a minuet. Find Rimmel at Target, CVS and Walmart.
Sally Girl: Is a cosmetics brand sold within Sally Beauty Supply stores. I've become a huge fan of their eye shadows and mini lipsticks ($1.) You can find these products only at Sally Beauty Supply stores. Click Here to find the location nearest you.
New York Color: Also known as N.Y.C, has many different types of cosmetics: eyeshadow, foundation, bronzer, blush, eyeliner, nail polish, mascara… I'm personally in love with their lipsticks, which are never over $2. Go to their website to find locations.
Wet 'n' Wild: Is another low-cost cosmetic brand found in many locations. Their products are usually under $8. I love the Mega Eyes Defining Marker ($4.99.) Go to their website to find a location nearest you.
Take about an hour and just apply and remove until you learn what you like! It helps to rip a few pages out of a magazine of a model/celeb sporting a look you love so you'll have something to follow.
Looking for Coverage?
The first step to finding the perfect shade of foundation, concealer, or powder is to see a professional. There's no way to try on cheaper brands (Almay, L'Oreal, Cover Girl), so splurging at a makeup counter your first time will help you find the right match — plus you'll learn the skill of applying it! I highly recommend M.A.C, Clinique and Bobbi Brown. Trust me, it's definitely worth the upfront cost! As a makeup artist, I constantly see girls wearing the wrong shade of foundation. After learning the tone and shade your skin needs, it'll be easy to pick out a cheaper alternative of your own! My favorite being L'Oreal True Match. They make it very easy to find your shade!
Need more help?
I highly recommend Bobbi Brown's Makeup Manual: For Everyone from Beginner to Pro ($32). Her book is easy to understand and follow, plus It's filled with step by step instructions and great tips. Also check out MAKEUP.COM and Allure Magazine.