Where do you go to indulge your thrift shopping addiction? Ebay? Thrift stores? Small online vintage shops?
Everyone already noticed that Facebook is crowded with online shops selling vintage and thrifted clothing, but not many are aware of the huge and ever growing market that hides inside one of the world's favorite social networks – Instagram. Instagram was created as a feast for the eyes and it's no surprise that Instagramers fall into the trap of impulse buying when spotting cool items in their feed.
Instagram's thrifty paradise first started with small closet sales, but now there are countless full blown thrift stores where vintage treasure hunters showcase and sell their thrifted gems styled in outfits and ready to be shipped. That's an endless source of inspiration for thriftaholics!
There's only one major obstacle between you and all those treasures – there's no proper search on Instagram. You can either explore the #forsale tag and get hundreds of offers that include everything from home décor pieces to baby clothing. Or type in #thrifted and get a bunch of beautiful thrift outfits that are not necessarily on sale. You can't search both.
To avoid spending time and efforts trying to master the tag search, you can simply visit a marketplace for Instagram – inSelly. That's a website that aggregates all sales offers from Instagram, sorts them into different categories, and according to their geographical location which makes it easy to shop for specific items, like vintage bags or pre-loved baby clothing, in specific countries, like the US and England. And believe me, there are so many items to crave for out there on Instagram! Here's a quick inSelly how-to guide that will help you dig deep into Instagram's thrift paradise:
1. Use keywords like cheap, thrift, thrifted, vintage, vintagefinds, thriftfinds, upcycled and recycled. They work best for savvy buyers.

2. When using the search box, choose a specific category to get the most relevant results

3. Contact seller prior to buying to check the shipping costs and other details

4. Save the most interesting sellers in your Favorite's list to track new offers that they post

5. Choose your home country to shop from local sellers or explore offers from such countries as Malaysia and Philippines. There's a wide choice of unique and affordable fashion items from Asian sellers that are available only on Instagram. It might take a bit longer to discuss shipping & payment, but it's totally worth it!
And now a bit of photos and must-visit thrift shops to get inspired!
Dress: $14 via moonlightbtq
Sweater: $39 via Bohemian Seed
Retro Glasses: $7 via Charmed Vestige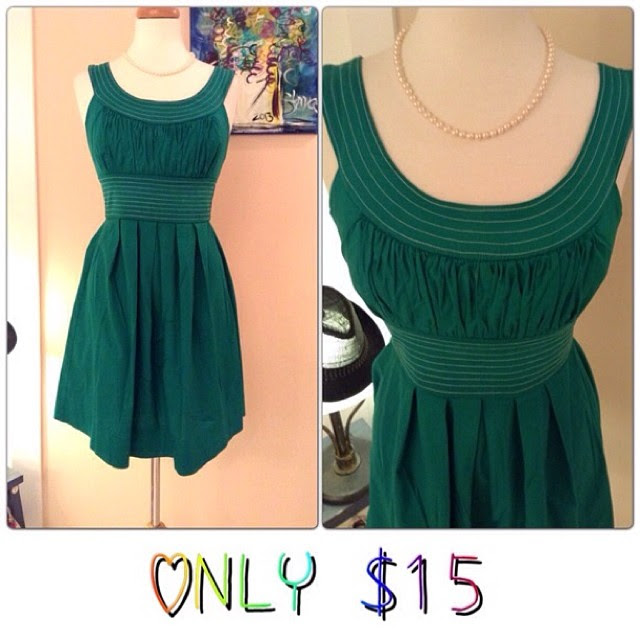 Dress: $15 via Stayce Michelle's Closet
Printed Skinnies: $12 via Culture Vulture Vintage
T-Strap Pumps: $24 via Rena Reborn
Have you ever bought anything via Instagram? Let us know in the comments below!