By: Van Crawford
Thrift stores (aka: charity shops, hospice shops, re-sale shops or opportunity shops) are retail/clothing stores typically run by charities. The items are donated by the public and can include clothes, furniture, bikes, decor, electronics, etc.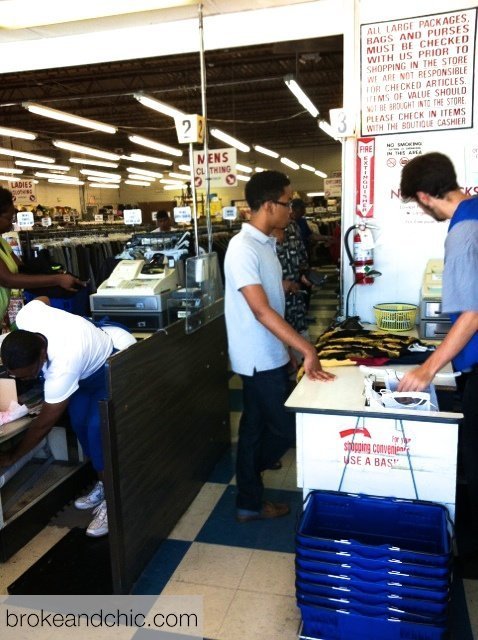 About a year ago I went on a shopping spree that came up to about $700 (right before school started). The trip consisted of shoes, shirts, button up's, polo's and accessories. I, of course, liked all the clothes I got, but couldn't help but feel I was spending too much for the look that I was going for. When I first got to college, I saw people who could dress a lot better than I could as my money began to dwindle. I was approached by some upperclassmen who thought my friends and I dressed nicely, and they invited us to go thrifting with them. We went and I became addicted! It's crazy — the things that you can find in a thrift store for a reasonable price. Often times you will come across "big" designer clothes as well; like this Oscar de la Renta olive-green pullover sweater we found for only $4.98!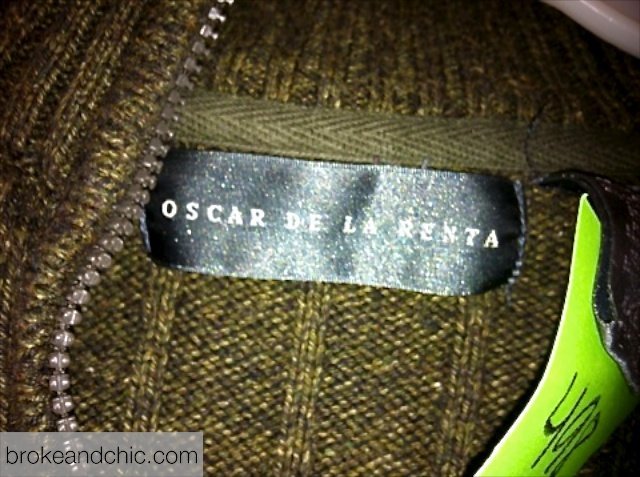 Mens H&M shirt only $1.98
Go with friends and make a day of it! Make it your goal to only shop in thrift stores for a full day. Make a list of all your town or cities thrift shops, hop in the car and go! Most of the time you can't even tell the difference between someone wearing thrift and full retail!
Full Retail
Thrift
Don't forget that thrifting is also great for furniture, decor and electronics! Polaroid anyone?
Think you're a pro thrifter? If so, e-mail your pictures to [email protected]