After the long and harsh winter the Northeast experienced, the idea of a nice day seemed distant and unlikely. That's why when I saw the weather forecast hitting the 50's this morning, I thought my iPhone was making fun of my frozen misery. However, the folks down in Williamsburg (off the Bedford L train) took advantage of the nice weather.
Below are 13 New Yorkers showing off their spring-friendly outfits on the warmest day the city has seen in months!
Molly and Bo sporting all black with splashes of red.
Left
Where's your faux-fur jacket from? 
Courtney: Necessary Clothing in Soho.
*Read Courtney's articles on xoJane! 
Right
What's your favorite Williamsburg thrift shop?
Marisa: Buffalo Exchange!
Kim's overalls are from Zara, and both of her jackets are from thrift shops! Her favorite places to shop in Williamsburg are Beacon's Closet on Guernsey St, and Rabbits on Havemeyer.
Alex Watson, a fashion designer based in London, went all out in this warm-ish weather with shorts and a shirt from her collection. Get a similar shirt here! Her stylish beau, David, went with a light jacket in black and grey. Find out more about David and his band here.
Galina's favorite place to shop in the Williamsburg/Greenpoint area is Mahps Vintage near the Nassau G train.
We're crushin' on her shoes!
Rebekka is a freelance illustrator working and living in Brooklyn. She loves Unique Thrift Shop (in Brooklyn) and her colorful sweater from her dad's closet.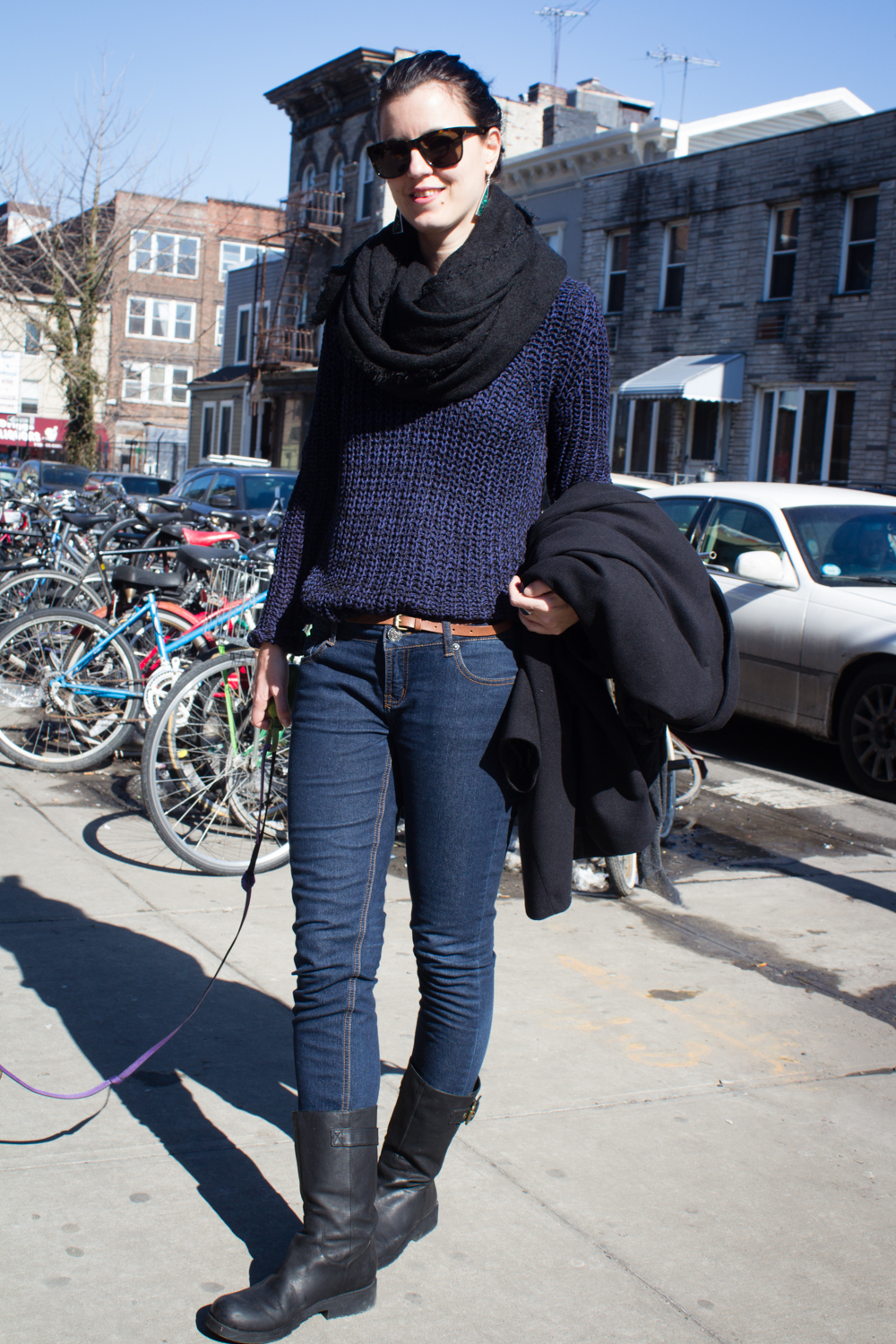 What did you wear today? Let us know in the comments below!